Wheeled Hooks for Disposable Hospital Curtains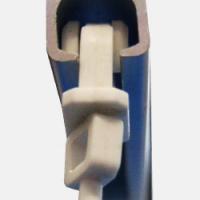 We now offer a wheeled hook which vastly improves ease of curtain use and allows the curtain to effortlessly glide around compatible tracks
This new development is a result of working with our end users within the NHS and listening to their feedback regarding our existing hook systems.
The result is a new design of wheeled hook which alleviates many of the potential problems caused by the hook 'sticking' on corners, etc. 
We have trialled our new wheeled hooks in a large PCT in the North of England and the feedback we have had is extremely positive, getting a thumbs up from both clinical and domestic staff.
For more information, please contact us.
Posted by Angus Kennedy, 27th August 2014