Enquiries & COVID-19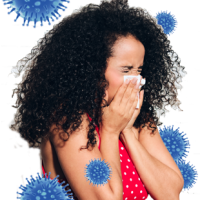 Due to the COVID-19 pandemic we are fielding an unprecedented number of enquiries for our Infection Control Products which is putting enormous strain on our stock availability.
This issue is also compounded by a worldwide shortage of plastic bottles.
We are doing our utmost to service and fulfil orders for existing customers and will do our best to ensure this page is kept updated.
---
NEW ORDERS FROM NEW CUSTOMERS:
Regrettably, at this moment in time, we are not currently in a position to accept new orders from new customers.  This situation will be monitored weekly.
You are welcome to still send new enquiries to our neworders@bio-technics.com email account.  
However, please be aware that there may be a delay in any response. We are not in the position to offer new customers lead times or availability until we have caught up with our current orders. 
We also respectfully ask you not to phone us regarding new enquiries at this time.
---
EXISTING CUSTOMERS, LARGE VOLUME ENQUIRIES:
Due to the backlog of orders we already have on our systems, we are asking that all new enquiries are sent to our neworders@bio-technics.com email account - please do not call us at this time regarding new enquiries.
We will be processing all orders on a first come, first served basis. To ensure that your enquiry/order can be processed as quickly as possible, please ensure that your enquiry includes the following:
Company name
Product needed
Product size
Quantity
PO number, if available
Whilst we work through outstanding orders, our lead times are understandably much longer than normal. Please bear with us as we work through our current orders and we will ensure that we come back to you as soon as possible in relation to new enquiries. However, please note that there may be a delay in our response and acknowledgement of new orders.
---
These are unprecedented times. We are doing all we can to continue to manufacture, produce and pack orders as quickly as we possibly can.
We will be in touch once we can provide you with any further information about new enquiries and thank you in advance for your patience and understanding in what are immensely challenging times for us all.
Best wishes & stay healthy,
From all the Bio Technics Team