New NHS Supply Chain Contract Won!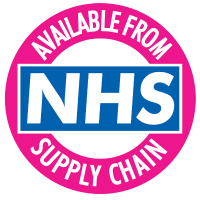 Bio Technics Ltd. is excited to announce that we have just won two major new contracts with the NHS Supply Chain, vastly increasing the range of products we supply to hospitals throughout England and Wales.
As you can imagine, we were competing against many large, multi-national suppliers of cleaners and disinfectants – so we are very excited to be awarded onto the new Framework!  Our dedication to environmentally friendly and high-quality products is one of the principle reasons our bid was successful.
Bio Technics originally began working with the NHS Supply Chain in 2006, for the supply of Wipes and since then many additional products have been introduced.  To see a full range of products we now offer via the NHS Supply Chain, please click here.
The two contracts we have recently won are:
Cleaning Supplies Equipment & Associated Products:
Launching in early 2018, this contract will see Bio Technics supply up to sixteen new products to the NHS Supply Chain, including some of well-known products such as:
Bio Clean
AntiBak Powder
Rapid 6
Sobo Gold
The new products will cover everything from detergent cleaning of hard surfaces with our Sobo Gold products right through to High Level Disinfection & Decontamination with our AntiBak Powder sachets and is a fantastic opportunity for us to showcase the full range of hospital cleaning products we can offer!
Liquid Hygiene Products for the Pandemic Influenza Preparedness Programme
This tender is all about future preparedness.  Should another outbreak such as Swine Flu occur, and Public Health England has to declare a Pandemic, the NHS Supply Chain needs to be ready to call upon select companies for the large-scale supply and distribution of certain products.
In the event of a Pandemic, Bio Technics Ltd. is one of the companies that has been awarded the supply of Concentrated Detergent in the form of our AntiBak Residual.
Whilst we obviously hope another Pandemic doesn't occur, should the worst happen, we want to ensure we are ready to help as and when required!
---
Whilst every effort has been made to ensure the information presented above was correct at time of publication, Bio Technics Ltd., does not assume any liability to any party for any errors or omissions. The above information is supplied for guidance only and is without guarantee. Any opinions expressed in this document are not necessarily those of the Bio Technics Ltd. and are not for onward publication without consent.