Customer Newsletter: July 2017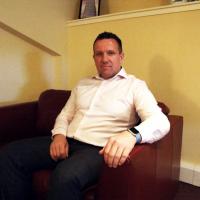 I have been working with Bio Technics Ltd. since the beginning of 2017 as Operations Manager for the company.  I wanted to take this opportunity to introduce myself and also share some of the key developments we have been working on since I joined the team.
I have listed below the items I think will be of interest to you - as you can see it's been a busy few months.  We also have a lot of developments currently going through trial and development with our Technical Team and when these are ready to launch I will make sure to keep you updated.
In the meantime, as always, we welcome any comments or questions you may have.  There are multiple ways to stay in touch with us, or if you would like to arrange a call for us to discuss how we can best support your business, just get in touch.
Best regards,
Mark Williams
Operations Manager
---
Latest company updates
---
 

New style poppers


We are pleased to advise that we are now trialing a new closure method for our tie-backs.  This trial is focusing on replacing the Velcro strips we currently use with a new plastic popper.  We want to ensure that the poppers remain effective in the long-term within busy wards, so we expect the trials to last several months.

As always, we will make sure to keep you updated on the progress of this trial and advise when this addition is available for purchase across the range. 
---
 

Instructions for use sheet


We have now introduced new Instruction Sheets into every box of curtains in order to give our end users clear information on how to use and get the most out of their curtains.
---
 

UK Team expanding!


We are now pleased to welcome Geoff Dowse to the UK-based team as our new Business Development Manager.  Geoff will be focusing on supporting our customers in the NHS in England.  If you would like Geoff to visit your Hospital, or would like to arrange a Sales Visit with Geoff, please contact me.
---
---
 

HOFEX Exhibition


We had a very successful exhibtion at this year's HOFEX - Asia's Leading Food & Hospitality Tradeshow in Hong Kong.

This was the first time we introduced our Food, Catering & Janitorial Cleaning Ranges to Asia.  Our AntiBak FG Tablets with their simple, safe disinfection power guaranteed in correct dilution dosages went down a storm.  Also, our biological Simply Bio Range was a winner, with its tough cleaning action and no hazardous labeling.

If you would like to find out when we are at an exhibition near you, please feel free to contact me. 
---
 

Global network update


In Europe, we are continuing to expand our distribution network with our Simply Bio range of products, if you would like to know more; please contact me and I will be happy to arrange some samples for you.

If you are interested in becoming a distributor for our products, please click here and answer some quick questions and we'll be in touch shortly!

Alternatively, if you want to find a local distributor in your area, please contact me.
---
 

How can we help you further?


We are keen to support all our end users, customers and distributors with targeted support, campaigns and initiatives.  

If our Support Teams, such as our Marketing Team or Technical Team can help you with anything, please do let us know.  Or alternatively, if you would like to set up a call to discuss how we can best support your business, please click here.
---
Got feedback?
We always like to hear how we are performing and if we can help you with anything. To give us feedback on what you like or dislike, please drop us an email.