NHS Supply Chain now lists Endurocide products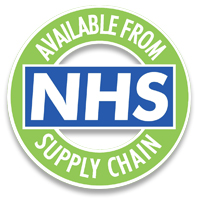 New water-based products offer non-hazardous alternatives for hospitals in the fight against Hospital-Acquired Infections
Today it was announced that Bio Technics and its new range of Endurocide® Infection Control products would now be available for purchase by hospitals in England & Wales through the NHS Supply Chain.
The Endurocide Infection control range offers a new way to help hospitals protect hands and surfaces against spores, by using a patent-pending formula which harnesses the power of water to offer effective and long-lasting protection.
C.difficile spores are a common concern for hospitals as in 2009 this pathogen was responsible for the deaths of close to 4,000 people and it is estimated that each case of C.difficile can cost the NHS up to £4,000 per patient.  On top of this, C.difficile spores are notoriously hard to kill, as they can linger on surfaces for long periods of time, meaning that people can easily spread the spores from one surface to another.
Previously, hospitals have been faced with using multiple products that can be hazardous and complicated to use. The Endurocide® range instead streamlines the number of products required and offers a ready to use, non-hazardous alternative, which can be used by everyone, everywhere.
It is hoped that the addition of this new and innovative water-based range into the NHS Supply Chain will help hospitals see the benefits of moving away from the expensive and hazardous products that are commonly used in hospitals.
Bio Technics Ltd is an environmental technology company, based in Aberdeenshire, Scotland with a history of making innovative products for the Healthcare, Food and Janitorial Industries. Endurocide® is manufactured exclusively by Bio Technics Ltd in the UK.
For full details of which products are listed by the NHS Supply Chain, please click
here
or for more information about this article please
contact us
.
Posted by Hannah Evans, 22nd May 2014