New colours and hooks added to our Curtains!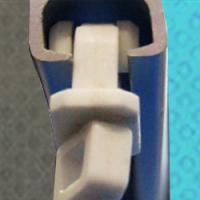 In response to customer requests, we have further expanded our range of standard colours and available hanging systems.
New colours
Now, alongside our four standard colours we have added Grey and Teal – these colours are available both in our Antimicrobial and Untreated Disposable Curtains.
 If you would like to receive colour swatches, please contact us.
New hook
In order to make our curtains compatible with as many hanging systems as possible, we have designed and manufactured a new wheel section to fit in our existing wheeled hook. The new wheels are shorter and wider than our other wheeled hook and has been designed to fit in tracks similar to Movatrack railing systems 100 and 101.
 For further information or to request samples, please contact us.