Changes to our Enduro Hand Disinfectant Range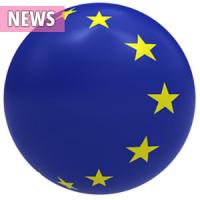 We regret to advise you that due to changes in European Legislation surrounding the use of Polyhexamethylene Biguanide hydrochloride (PHMB) on skin, the Enduro Disinfectant Range will no longer be available for sale within the UK or European Union.
Within these areas, these products will now be replaced with our Enduro Sanitiser Range.
---
What is PHMB?
PHMB is a synthetic polymer commonly used as as disinfectant and antiseptic due to its effective action on multiple pathogens, including spores. It is a common ingredient found in many everyday cleaning materials ranging from cosmetics to water treatment products.
The use of PHMB has recently been reviewed under the EU Biocidal Products Regulation (BPR) No. 528.2012 and from the conclusions of this review, PHMB is no longer approved for use in, amongst others, Product Type 1 (Human Hygiene Products), meaning it cannot be used on the skin. PHMB is one of the active chemicals used in our Enduro Hand Disinfectant and Enduro Hygiene Wipes and both of these products fall under the Product Type 1 classification in the BPR.
For more information on the BPR, how it works and Product Type classifications, please visit the Legislation page on our parent company's website, which we are continually updating.
What products are affected?
---
Other important information...
The decision to ban PHMB in human hygiene products is now in effect and will be enforced by the Health & Safety Executive (HSE) within the UK. Therefore the following timetable now applies:
PHMB-containing hygiene products are no longer available for sale in the UK & the EU from the 17th of February 2017 onwards.
Existing stocks of PHMB-containing hygiene products may continue to be used until the 16th of August 2017.
Please Note:
The BPR applies only to countries within the European Union and as such is not enforced in the rest of the world - where the use of PHMB is still authorised to be used in products which come into contact with human skin. We will therefore continue to offer our Enduro Hand Disinfectant Range for sale outside of the UK & EU as normal. For more details, please refer to our Legislation page.
---
What next?
Despite disappointment in the withdrawal of our Enduro Disinfectant Range from the UK and Europe, Bio Technics remains committed to our Enduro Sanitising Range and the possibilities that these products can offer our customers.
Our Enduro Sanitising Range was established over 10 years ago and offers many of the same qualities found in our Enduro Disinfectant Range...
---
What now?
All customers in the UK & Europe will now be offered our Enduro Sanitising Range of products.
Free samples of our Enduro Sanitiser products are available to all customers during this changeover process. In addition, we will be offering free online & telephone 'training sessions' to any customers who want more details on the change over and on the Enduro Sanitiser Range in general.
For further information on the BPR, click here. If you have any questions on these changes, please do not hesitate to contact us.