NEW Brochure released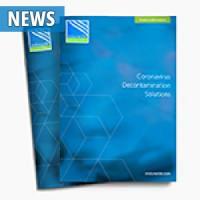 Our new brochure highlights a selection of our most effective infection control products.
From the introduction:
"Helping you and your business to maintain effective hygiene and infection control standards.
As we transition out of lockdown and into a 'new normal', Bio Technics are here to help keep you, the people around you and your environment safe from harmful pathogens.
Whether you are a health care organisation, school, food processor or caterer, we have a range of high performance products that have been tested extensively to BS EN Standards."
---
Note: the brochure was updated in July 2021 to include our new test results and in March 2022.