Understanding the importance of choosing Alcohol-FREE, water-based skin sanitisers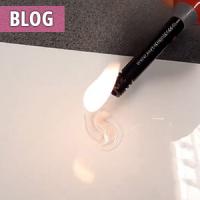 Alcohol-based sanitisers can pose a fire risk to you and your employees if exposed to working environments that:
involve 'hot working' such as in the offshore industry
involve construction, manufacturing, petrochemicals or food processing
have the presence of an open flame, for example in kitchens, restaurants, and school departments such as science and home economics
have the potential for static or sparks, for example from tools, machinery, or combustible dusts
Using alcohol-free as opposed to an alcohol-based hand sanitiser will remove the risk of fire related incidents occurring: reported incidents include first and second degree burns to hands. (Please see links at end of this article). Other environments as innocuous as spraying / coating operations or conveyor systems where static is a distinct possibility should also be risk assessed.
As the video demonstrates, alcohol-based hand sanitisers can be highly flammable due to their high alcohol content. As such the storage of this product needs special consideration. If stored in open space during the summer months in certain regions around the world ie the Middle East area or even Southern Europe, it has the potential to catch fire as the climate in these regions can be hot and within reach of the flash point of alcohol based hand sanitisers.
Enduro Hand Sanitiser contains no alcohol. It has been tested extensively and proven to be effective against bacteria, viruses, fungi and spores.
If you are looking to making the switch to an alcohol-free hand sanitiser, please get in touch.
Incidents reported:
Safety Warning: Hand sanitiser fire injury
Reports of hand sanitiser being the cause of fires when left in vehicles in hot weather
Safety Alert from IOGP - DOWNLOAD